About our staff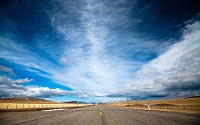 For a listing of general disclosures of business relationships please go here. You can find short bios of our director and staff below. Each of our staff also have their own independent clinical and educational practices where they provide other services.
Aaron Robb, Ph.D., Program Director
Dr. Robb has worked extensively with children and families involved in the family court system, specializing in divorce and custody modification cases. In addition to National Counselor Certification and license to practice as a Professional Counselor in the state of Texas he is trained as a family law mediator and is an approved provider of continuing education for Professional Counselors, Marriage and Family Therapists and Social Workers.
Dr. Robb has taught at the University of Texas at Arlington and has been a lecturer at various state and national conferences. He has been featured at local seminars as well as on radio and television speaking about domestic violence, child abuse, divorce, and other issues related to the best interest of children involved in the legal system. In addition to his private practice and his volunteer work he is the author of several professional articles, a reviewer for the Journal of Forensic Social Work, and on the Editorial Board of the Journal of Child Custody. His ongoing research emphasis is on high conflict family systems and forensic mental health services.
Dr. Robb's Curriculum Vitae
Dr. Robb's Clinical Page
Mindy Harrison, LCSW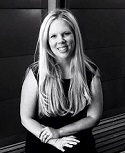 Mrs. Harrison is a Licsned Clinical Social Worker with more than a dozen years of experience in social work and family services. She is a former family therapist in the Psychiatry Department of a local children's hospital, where she provided family therapy, group therapy, and mental health assessments with children in crisis. Mrs. Harrison is also the former co-owner of Alliance Counseling and Education Center where she taught Parenting with Love and Logic classes, co-parenting classes, and provided private therapy services. She also provides parenting facilitation services through her independent clinical practice.
Ms. Harrison's Curriculum Vitae
Ms. Harrison's Clinical Page
Monika Logan, LPC
Ms. Logan is a Licensed Professional Counselor and a Licensed Baccalaureate Social Worker experienced in working with juveniles and adults with sexual behavioral problems, survivors of abuse, individuals with intellectual and developmental disabilities, and parent-child relationship problems. Before entering private practice she served as a case manager for local socal service agencies, a group facilitator in various psychiatric and community settings, an anger management counselor, and a substance abuse evaluator. She has also taught co-parenting education classes throughout the metroplex. In addition to her work at Forensic Counseling Services she is the owner of Texas PCS, which provides a number of therapeutic services for clients involved with criminal court. Ms. Logan is a provider of continuing education for Licensed Professional Counselors and offers adult therapy and parenting faciltation in her private clinical practice.
Ms. Logan conducts evaluations under the supervision of Dr. Robb. We request that you contact us to check her availability prior to assigning her cases.
Ms. Logan's Curriculum Vitae
Ms. Logan's Clinical Page